Driving Gloves
Looking for leather driving gloves? We have been selling premium handmade driving gloves since 1998. All our leather gloves are handmade in Italy by family-run companies. Italian leather gloves are famous for their outstanding quality and craftsmanship.


Use the filters to find your perfect pair of gloves.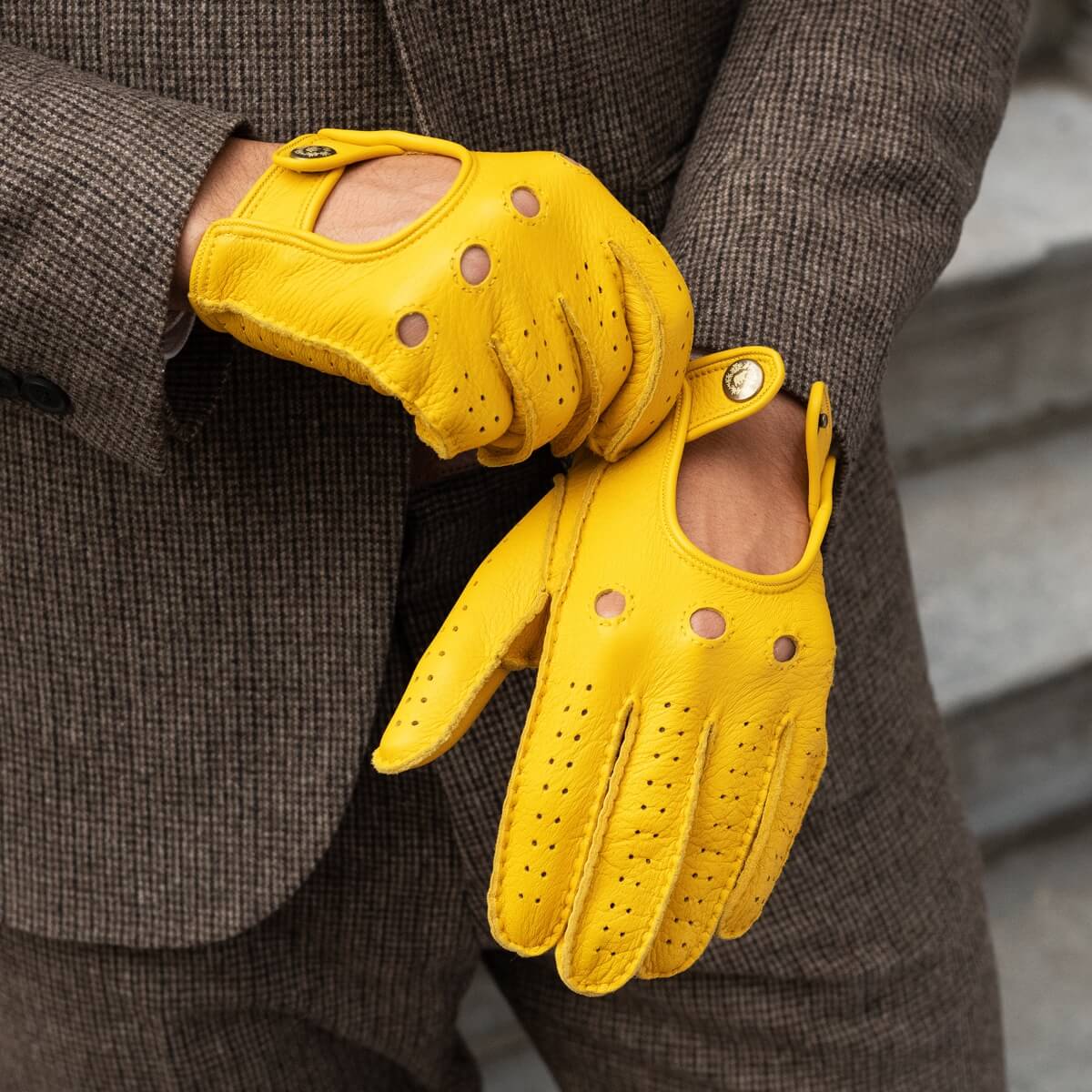 Driving Gloves
Discover our extensive collection of driving gloves at Leather Gloves Online. Our driving gloves come in many different styles and leathers, including soft lambskin leather and durable American deerskin. Not only do driving gloves add a touch of sophistication to any driving outfit, but they also provide many benefits such as improved grip on the steering wheel, protection against sun and wind, and increased comfort during long drives. With free and fast shipping, you can get your hands on your perfect pair of driving gloves in no time. Don't just take our word for it, we have over 30,000 positive reviews from satisfied customers. Shop now and experience the unbeatable quality and style of our leather driving gloves.
Handmade in Italy
At Leather Gloves Online, we are proud to sell Fratelli Orsini, a brand of handmade leather gloves made in Italy, since 1998. All of our gloves are crafted by the best craftsmen in Italy, using only the highest quality materials. The result is a pair of durable gloves that will last you a lifetime. By choosing our gloves, you not only enjoy the luxurious feel of Italian leather, but also support traditional craftsmanship and family factories. We are dedicated to preserving the art of glove making, and by purchasing our gloves, you become a part of that effort. Experience the unmatched quality and craftsmanship of our handmade leather gloves from Italy.