Men's Winter Gloves
Looking for men's winter leather gloves? We have been selling premium handmade winter leather gloves for men since 1998. All our leather gloves are handmade in Italy by family-run companies with good working conditions. Italian leather gloves are famous for their outstanding quality and craftsmanship.


Use the filters to find your perfect pair of gloves.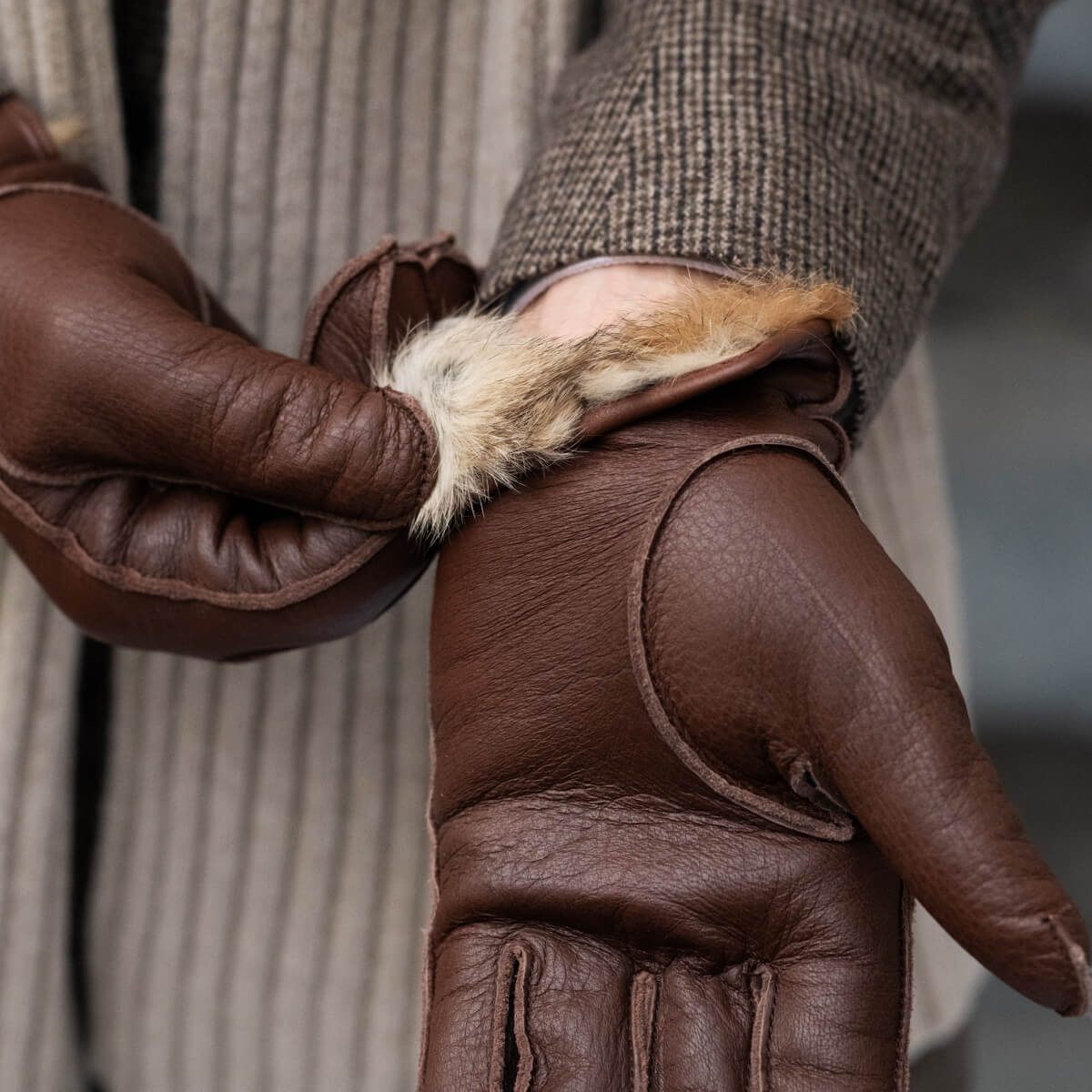 Leather Gloves for Winter
Winter weather can be harsh on your hands, but our collection of leather gloves for winter at Leather Gloves Online offers the ultimate solution. With a wide range of styles, materials, and linings including lambskin, American deerskin, and peccary leather, and luxurious cashmere, silk, wool, or rabbit fur, you can protect your hands while looking stylish. Our gloves provide exceptional warmth, insulation, and protection against harsh elements, making them perfect for winter wear. Enjoy free and fast shipping, and rest assured in the satisfaction and quality of our products with over 30,000 positive reviews. Shop now to experience the ultimate comfort and style of our leather gloves for winter.
Leather & Linings
At Leather Gloves Online, we offer a variety of leathers and linings to suit your needs and preferences. Our deerskin leather gloves are known for their durability and flexibility, while lambskin leather gloves are soft and supple. Peccary leather gloves are very popular for their strength, durability and texture. When it comes to linings, cashmere provides a luxurious and warm feel, silk is smooth and lightweight, and wool is a durable and breathable option. Rabbit fur lining offers exceptional warmth and comfort, making it perfect for cold weather wear. Our range of leathers and linings ensures that you can find the perfect combination to suit your style and needs, all with the exceptional quality and craftsmanship that Leather Gloves Online is known for.