Men's Leather Gloves
Looking for men's leather gloves? We have been selling premium handmade leather gloves for men since 1998. All our leather gloves are handmade in Italy by family-run companies. Italian leather gloves are famous for their outstanding quality and craftsmanship.


Use the filters to find your perfect pair of gloves.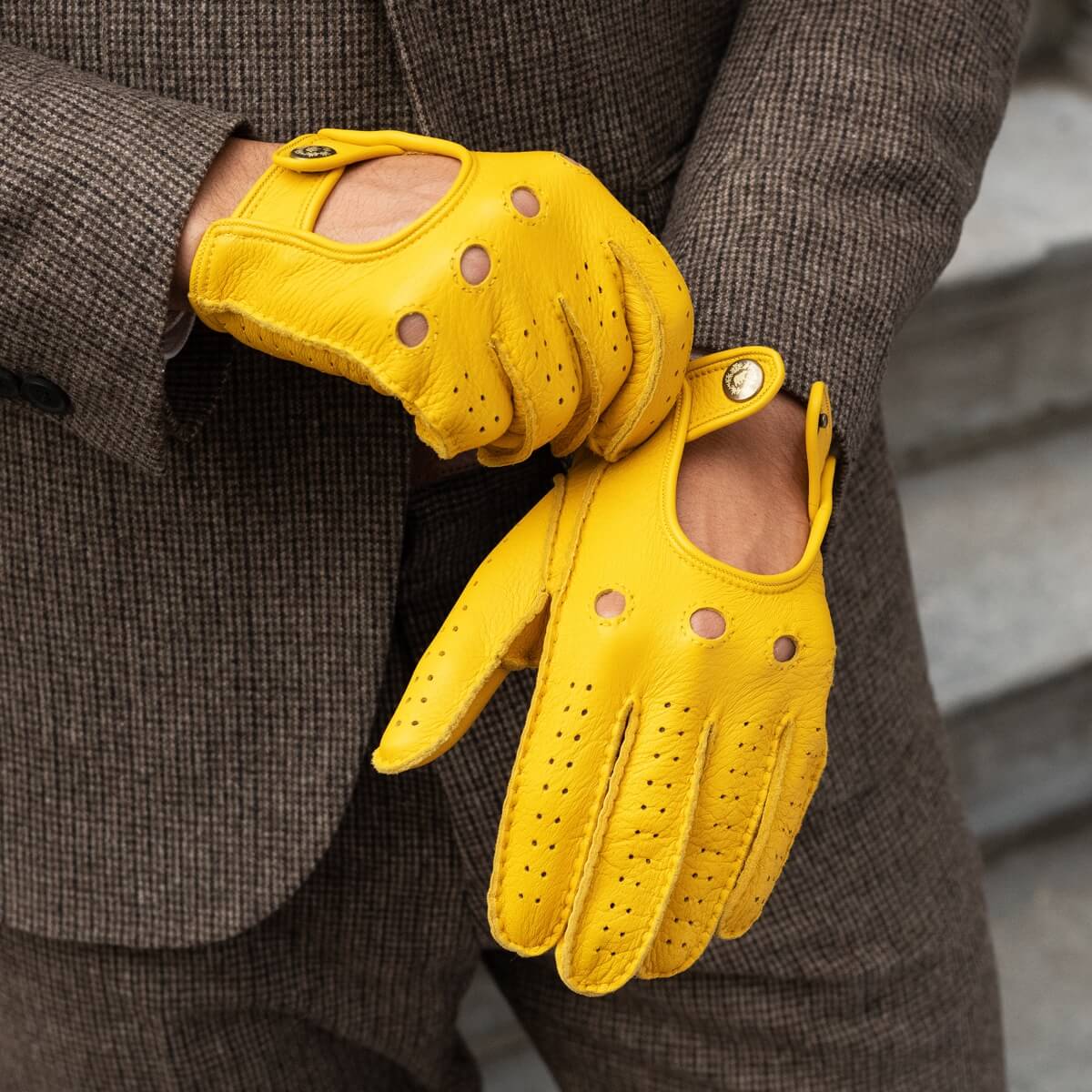 Handmade in Italy
Men's Leather Gloves
Welcome to our men's leather gloves collection page at Leather Gloves Online. Our handmade Italian leather gloves are made by the finest craftsmen in Naples, Italy, ensuring that every pair of gloves is of the highest quality. We're proud to be the biggest leather gloves retailer in the USA & Canada, with a vast collection of gloves in multiple types of leather, including deerskin, lambskin, and peccary. We offer multiple types of lining, including cashmere, wool, silk, rabbit fur and unlined gloves, making them suitable for all occasions. Our winter gloves will keep you warm and comfortable during those chilly months, while our driving gloves will provide a comfortable and stylish grip on the steering wheel. Plus, with our free shipping and returns (USA), free leather gel, and cotton bag, and Italian quality that will last a lifetime, you can shop with confidence at Leather Gloves Online.
Premium Leather Gloves
Leather & Linings
At Leather Gloves Online, we offer a variety of different types of leather and lining options for our gloves. Our linings include cashmere, wool, silk, rabbit fur, unlined gloves, and even shearling (sheep fur) lining for added warmth and comfort. Cashmere lining is soft and warm, making it ideal for winter gloves. Wool lining is breathable and moisture-wicking, keeping your hands dry and comfortable. Leather gloves lined with rabbit fur are a luxurious and practical choice for cold weather, as the soft and insulating fur provides exceptional warmth and comfort, while also adding an extra touch of sophistication to any outfit. Unlined gloves offer a natural feel that allows your hands to breathe, making them perfect for driving gloves. We also offer different types of leather, including deerskin, lambskin, peccary, and suede leather gloves, which offer a unique texture and appearance. Our gloves are made of high-quality leather that is designed to last a lifetime, so you can trust that your gloves will provide you with the comfort and protection you need. Whether you need a pair of gloves for everyday wear or for special occasions, our men's leather gloves collection has you covered.