Suede Leather Gloves
Looking for suede leather gloves? We have been selling premium handmade leather gloves since 1998. All our leather gloves are handmade in Italy by family-run companies with good working conditions. Italian leather gloves are famous for their outstanding quality and craftsmanship.


Use the filters to find your perfect pair of gloves.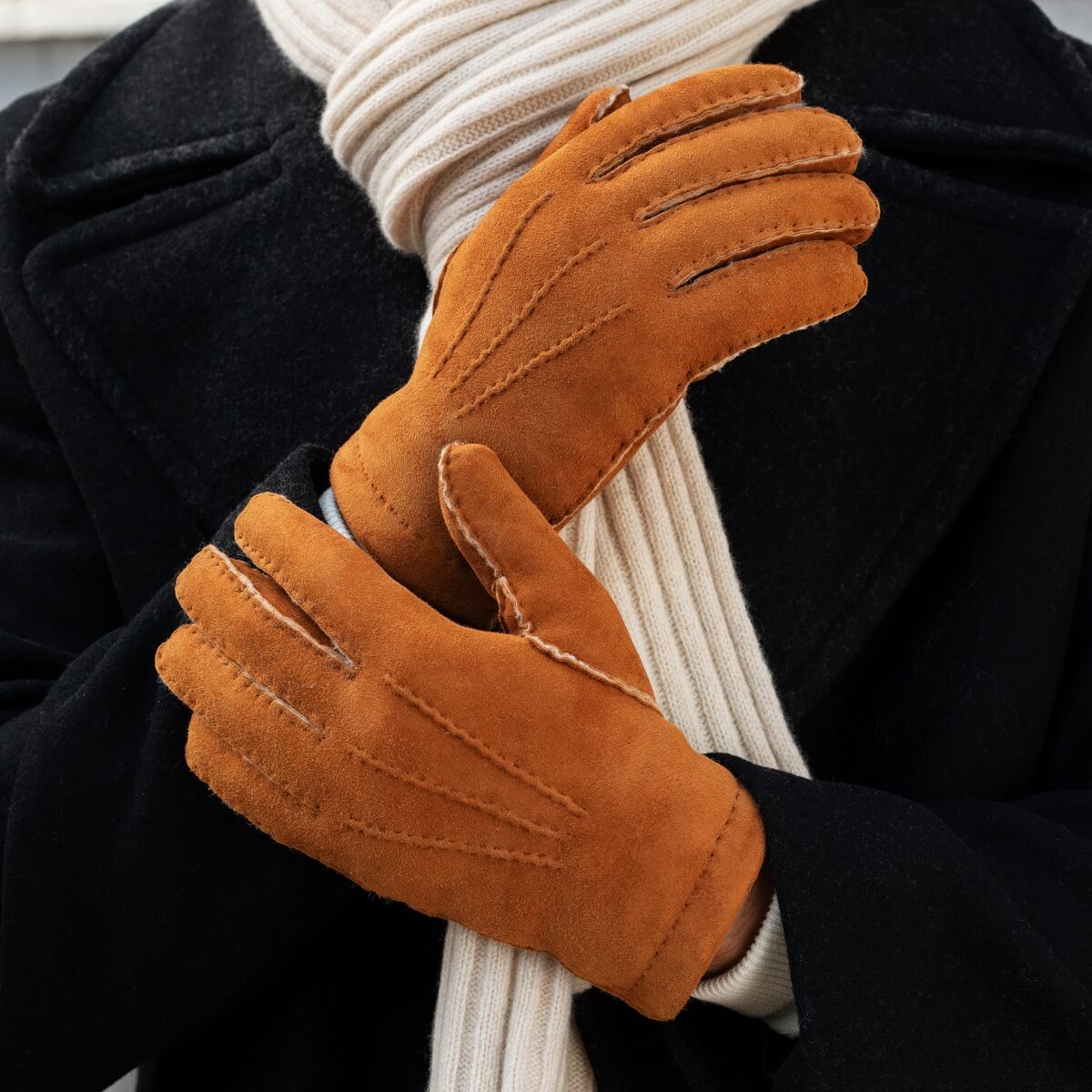 Suede Gloves
Leather Gloves Online offers a luxurious collection of suede gloves that are perfect for any occasion. Suede is a type of leather that is known for its softness, flexibility, and durability. Our high-quality suede gloves are lined with reversed lambskin, providing exceptional warmth and comfort, making them ideal for colder weather. Reversed lambskin is a luxurious lining material that is soft, plush, and insulating, keeping your hands warm and comfortable in cold temperatures. Our suede gloves are handmade in Italy by skilled craftsmen, using traditional tools and techniques, and executed with care and precision. With various styles and colors available for both men and women, you can choose the perfect glove to suit your needs. Leather Gloves Online partners with small, family-run companies in Italy to produce these high-quality gloves with attention to detail. With over 30,000 positive reviews, you can trust in the quality and satisfaction of our products. Investing in a pair of our suede gloves means you're buying a sustainable and durable product that will last for many years.
Handmade in Italy
At Leather Gloves Online, we take pride in our unique production of handmade leather gloves in Naples, Italy. Our gloves are crafted using traditional techniques by skilled craftsmen with a long tradition of glove making. The quality of our leather gloves is unmatched, making them a worthwhile investment that will last for years. We believe in sustainability, and by producing long-lasting high-quality gloves, we're encouraging customers to buy less and buy better. Supporting family-run businesses like ours is an investment in quality, durability, and sustainability. Choose our handmade leather gloves from Italy for the best quality, style, and craftsmanship.