Leather Gloves Cashmere
Looking for leather gloves with cashmere lining? We have been selling premium handmade leather gloves since 1998. All our leather gloves are handmade in Italy by family-run companies. Italian leather gloves are famous for their outstanding quality and craftsmanship.
Use the filters to find your perfect pair of gloves.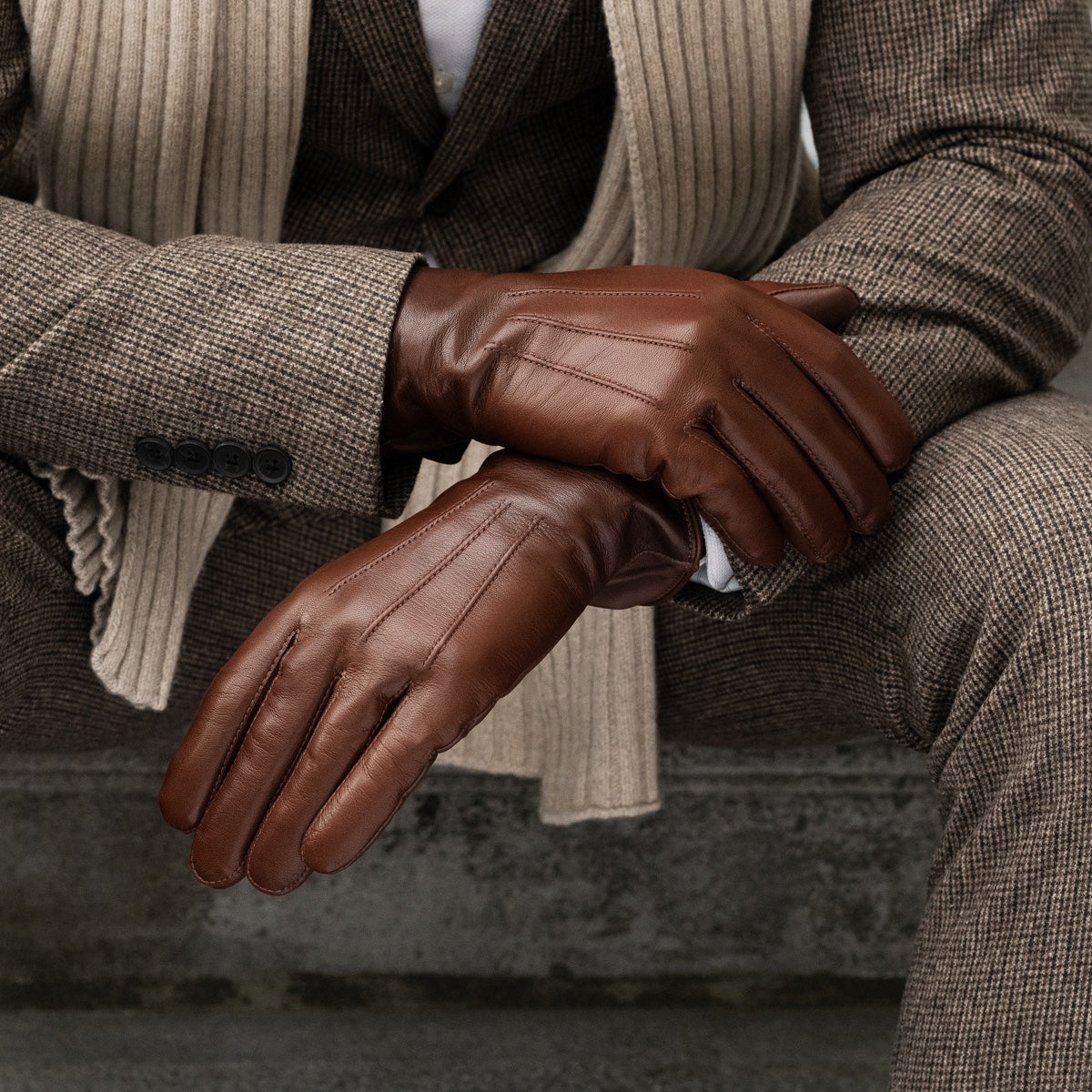 Leather Gloves with Cashmere Lining
Leather Gloves Online offers a luxurious collection of cashmere-lined leather gloves that are perfect for keeping your hands warm during the winter season. Our high-quality cashmere lining is approved by EU standards and provides superior warmth and softness, making our gloves the softest available on the skin. Handmade in Italy by the best craftsmen, our gloves boast superior quality and attention to detail. With various styles and colors available for both men and women, you can choose the perfect glove to suit your needs. With more than 200,000 pairs sold since 1998 and over 30,000 positive reviews, you can trust in the quality and satisfaction of our products. Add a touch of luxury to your wardrobe this winter season with our cashmere-lined leather gloves.
Benefits of Cashmere
Cashmere-lined leather gloves offer a luxurious and comfortable feel, making them a perfect accessory for the colder months. The high-quality cashmere lining provides exceptional warmth and softness, making them ideal for colder weather. Cashmere is a premium material derived from the soft undercoat of cashmere goats, and it is one of the most sought-after and expensive fibers in the world. The fiber is known for its warmth, softness, and durability, making it a popular choice for luxury garments and accessories like cashmere-lined leather gloves.

Unlike synthetic materials, cashmere is biodegradable, and it completely decomposes when thrown away. This makes it a more environmentally friendly option compared to materials like plastic, which can linger around for hundreds of years. At Leather Gloves Online, we take sustainability seriously, and we strive to use ethically and sustainably sourced materials in all our products, including our cashmere-lined leather gloves.