Leather Gloves Touchscreen
Looking for touchscreen leather gloves? We have been selling premium touchscreen leather gloves since 1998. All our leather gloves are handmade in Italy by family-run companies. Italian leather gloves are famous for their outstanding quality and craftsmanship.
Use the filters to find your perfect pair of gloves.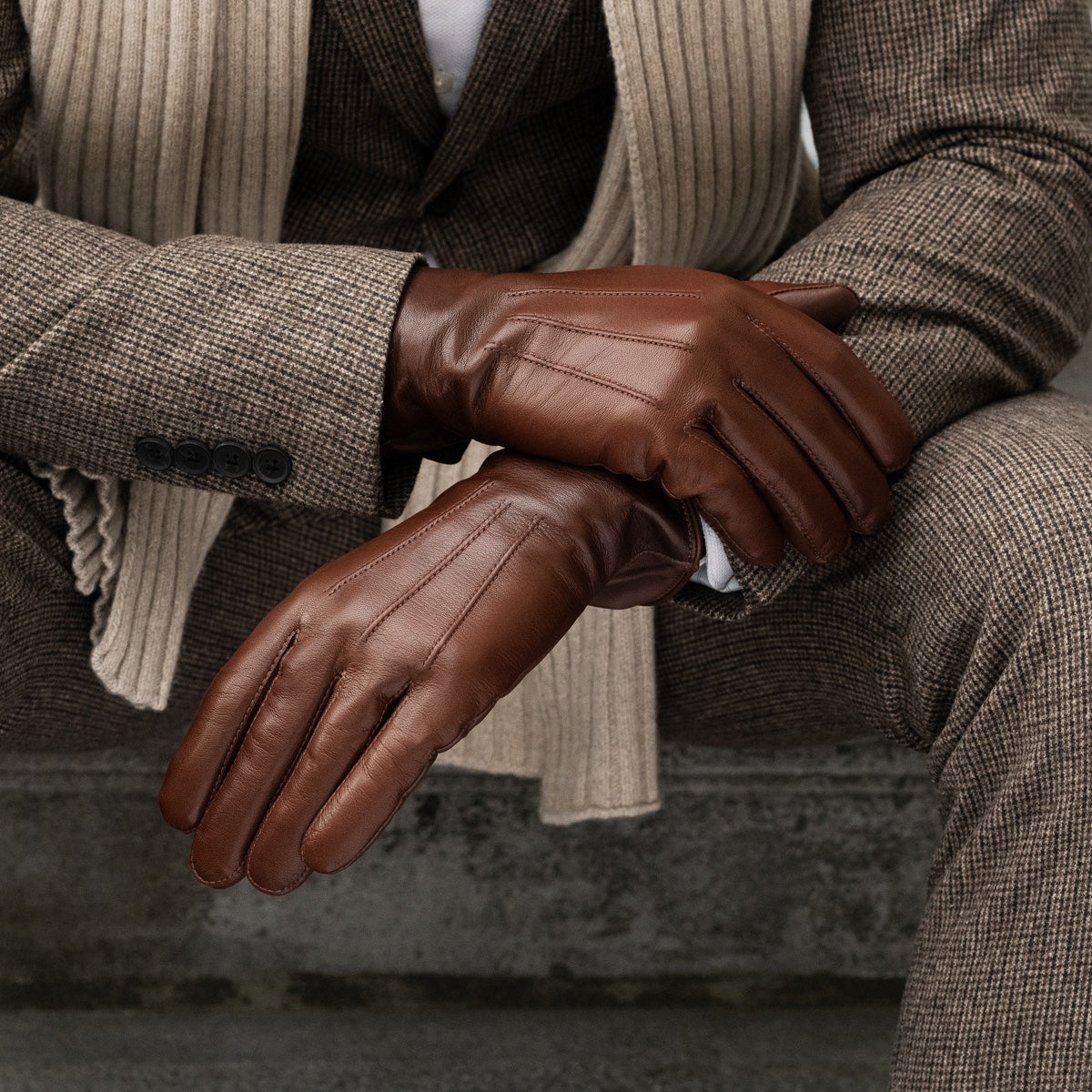 Touchscreen Leather Gloves
Leather Gloves Online offers a stunning collection of touchscreen leather gloves that are perfect for any occasion. With different linings available like cashmere, silk, wool, and rabbit fur, you can choose the perfect glove to suit your needs. Our high-quality leather and linings are approved by EU standards and are made in Italy by the best craftsmen. Available for both men and women in various styles like long leather gloves for women, leather driving gloves, and leather winter gloves, you are sure to find a pair that will last you many years. With different leathers like soft buttery lambskin leather, strong deerskin leather, and durable peccary leather, you can choose the perfect fit for your needs. With millions of pairs sold since 1998 and 30,000 positive reviews, you can trust in the quality and satisfaction of our products.
Touchscreen Capability
Leather Gloves Online offers a collection of leather gloves that are not only stylish but also highly functional with touchscreen capability. Handcrafted by small family-run companies in Italy, our leather gloves with touchscreen capability are made with the highest quality leather and technology. The touchscreen feature allows for seamless smartphone use without having to remove your gloves in cold weather, making them ideal for those on-the-go. Whether it's scrolling through social media or answering a call, our leather gloves with touchscreen capability are perfect for keeping your hands warm while still allowing you to use your devices with ease. Choose from various styles and colors for men and women and enjoy the convenience and functionality of our touchscreen leather gloves.